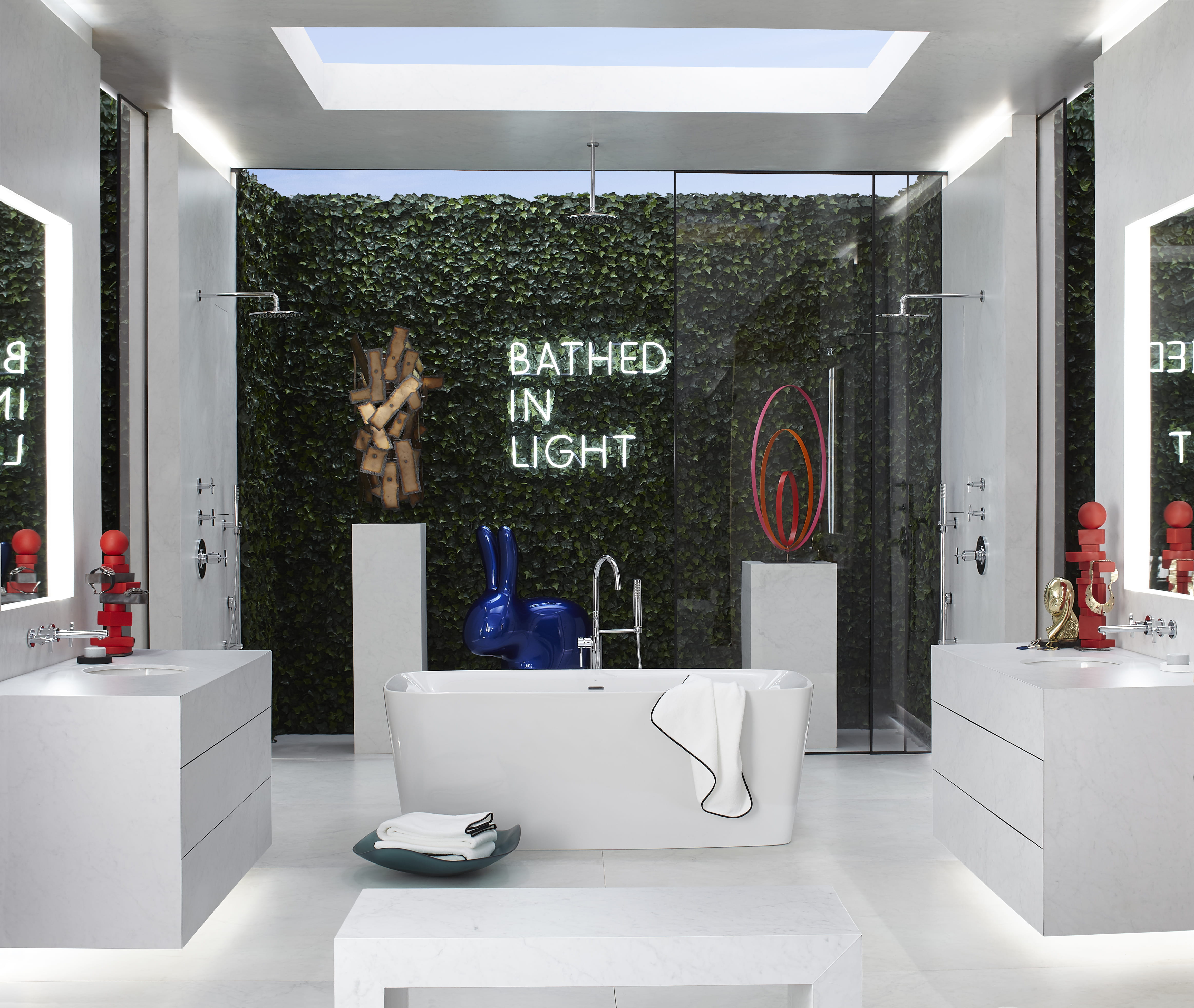 mid-century sculpture garden
jonathan legate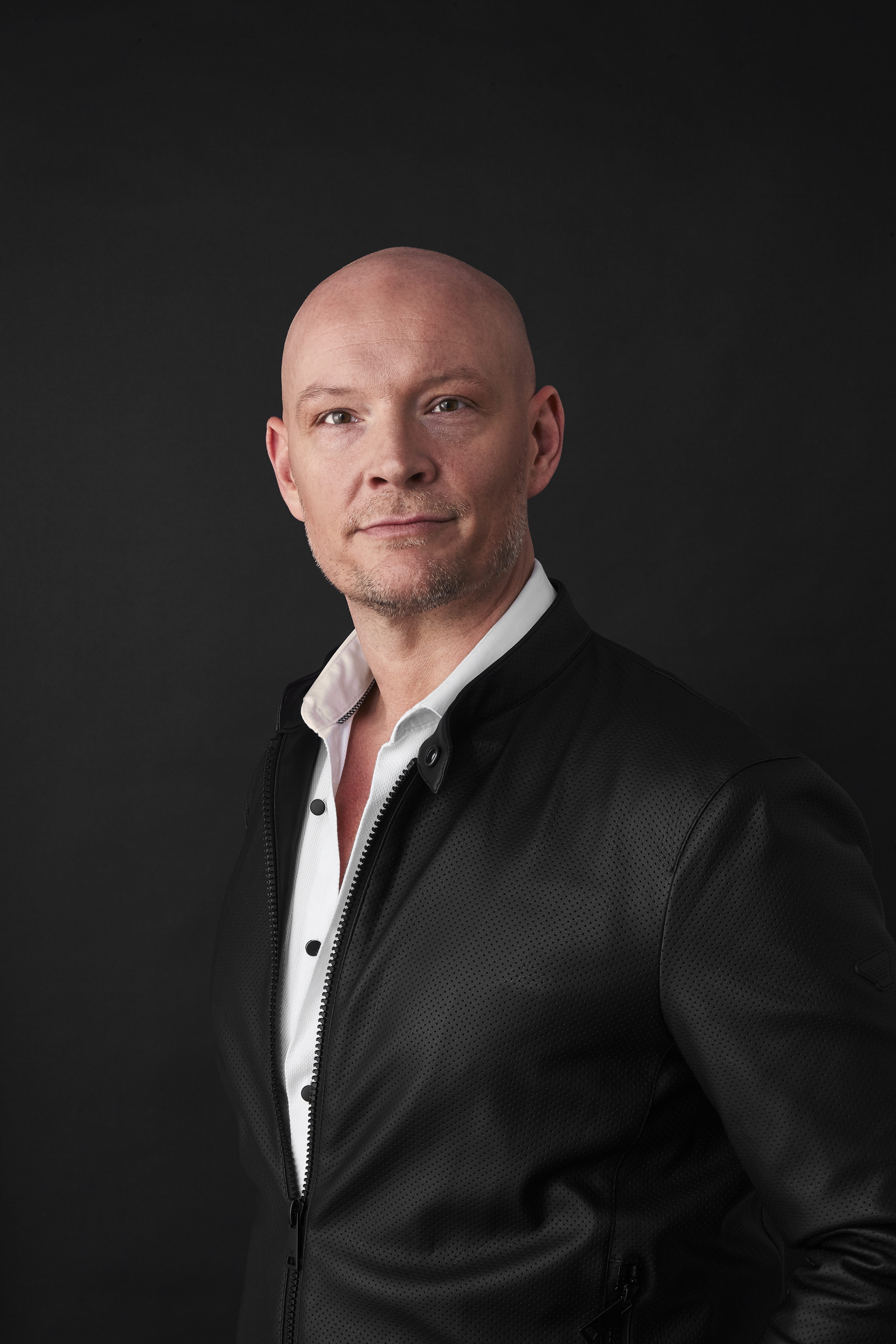 Based in Halifax, Nova Scotia, Jonathan is known for his clear, unique vision and a commitment to excellence. Published internationally, he appears regularly on the web, as a guest speaker and on television. Jonathan established his independent consultancy—Jonathan Legate Interior Consultation—in 2008.
Instagram: @jonathanlegate
Facebook: jonathanlegate
Twitter: @jonathanlegate
Other DXV authors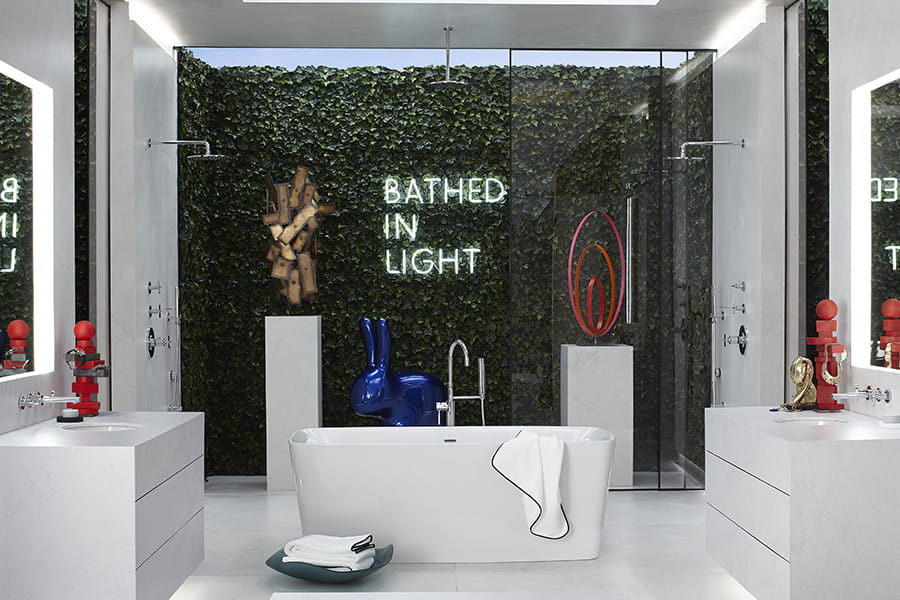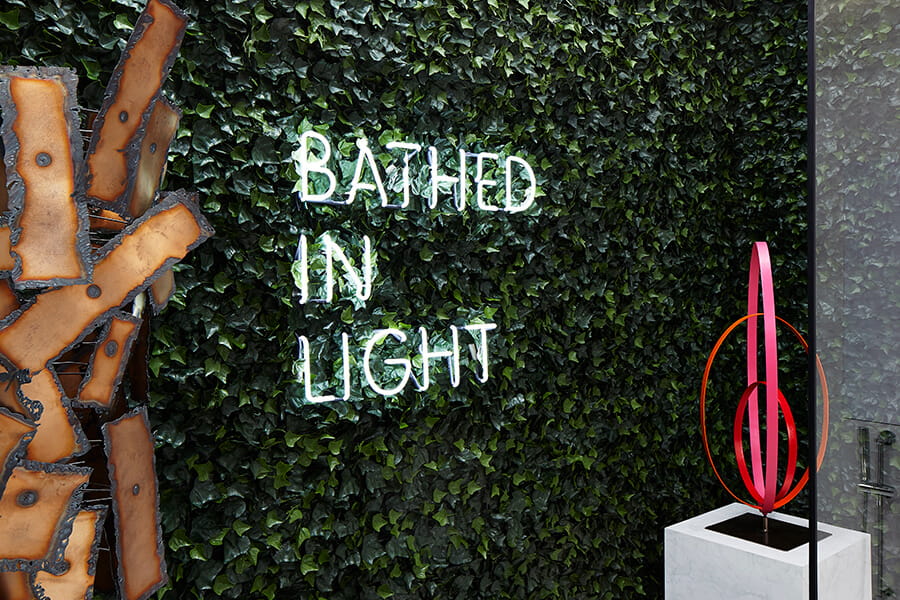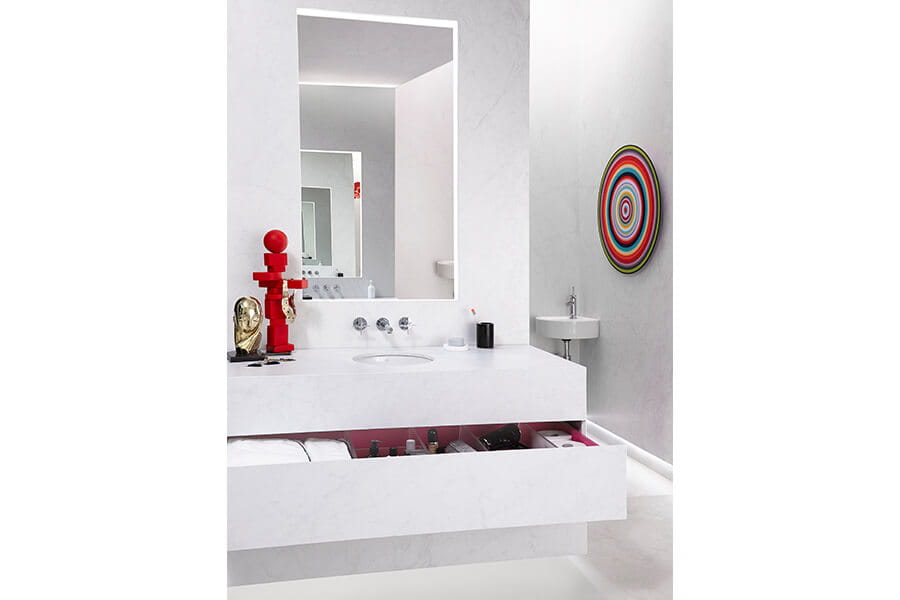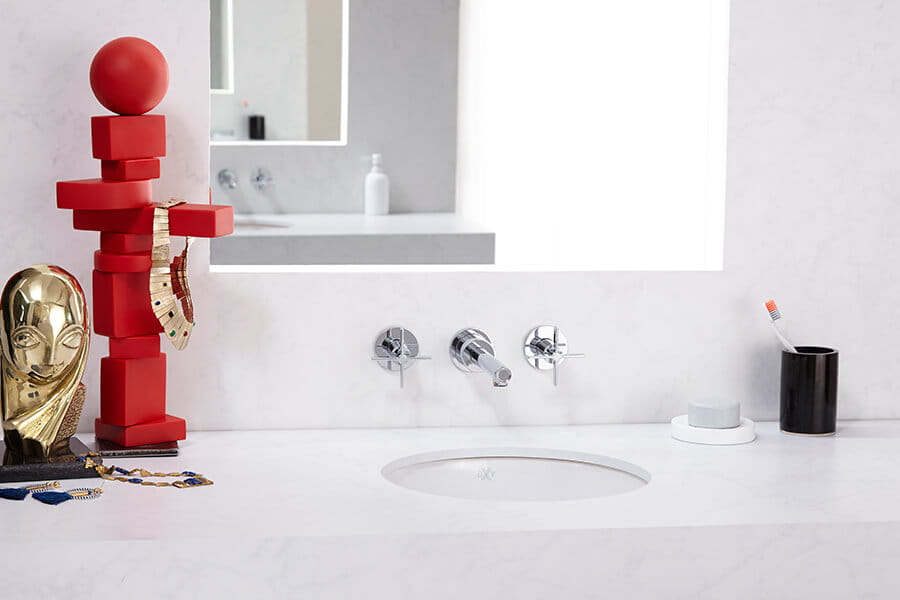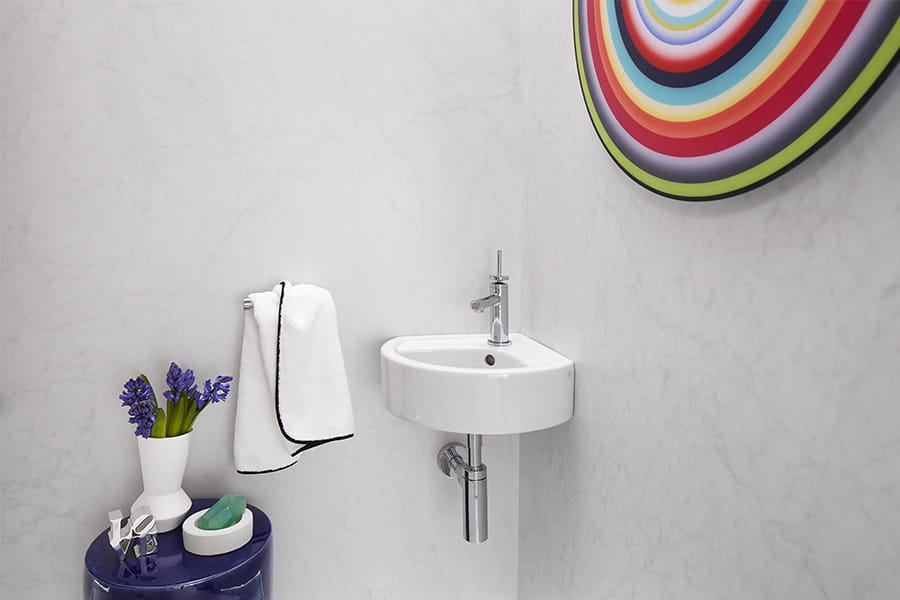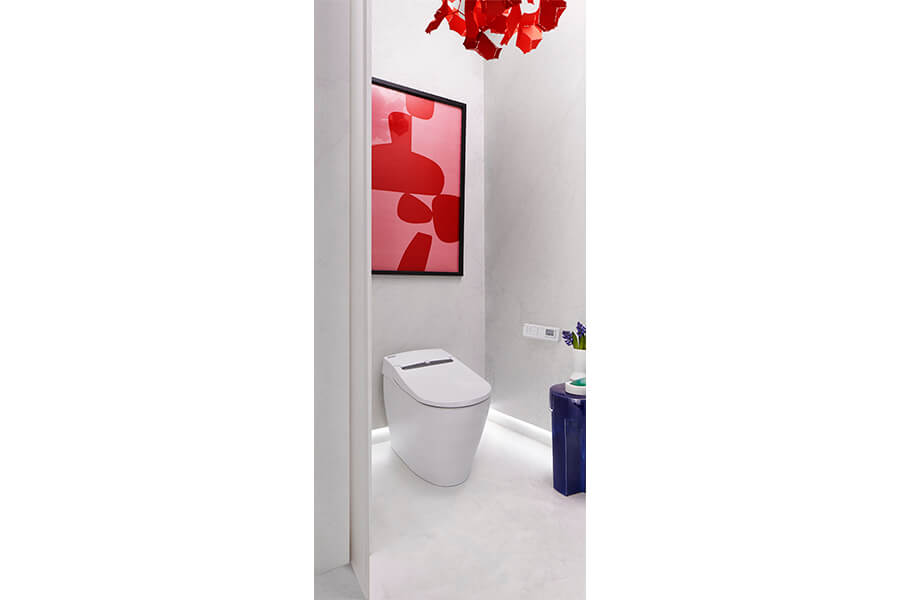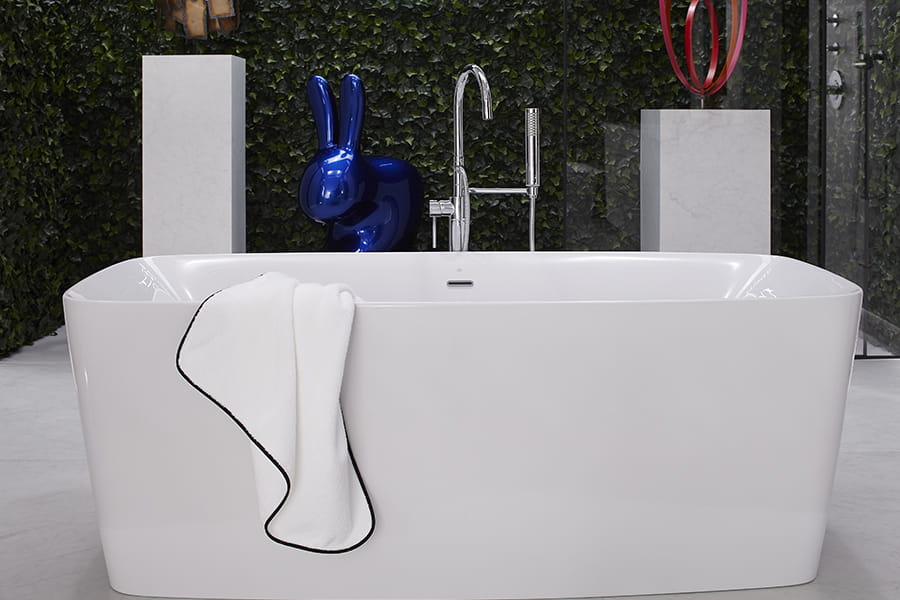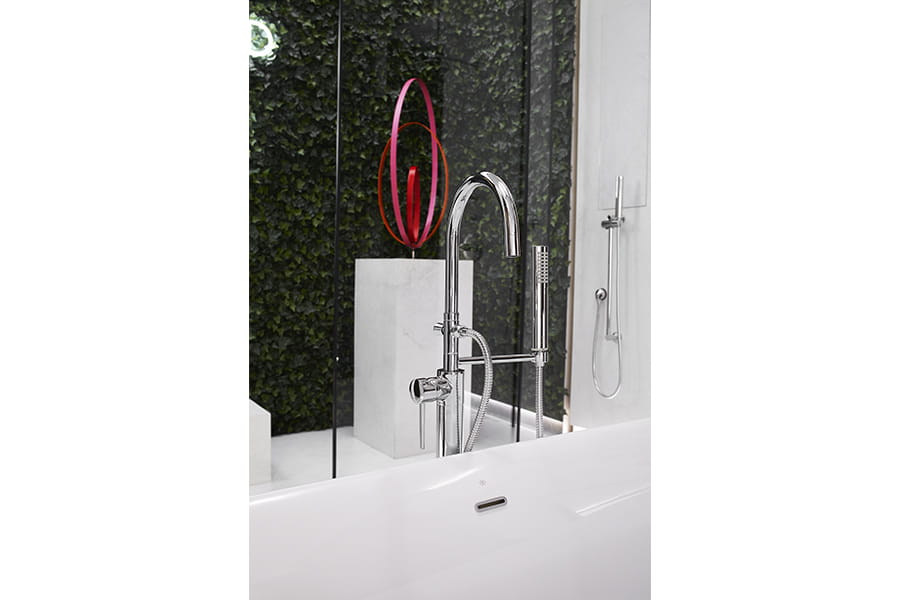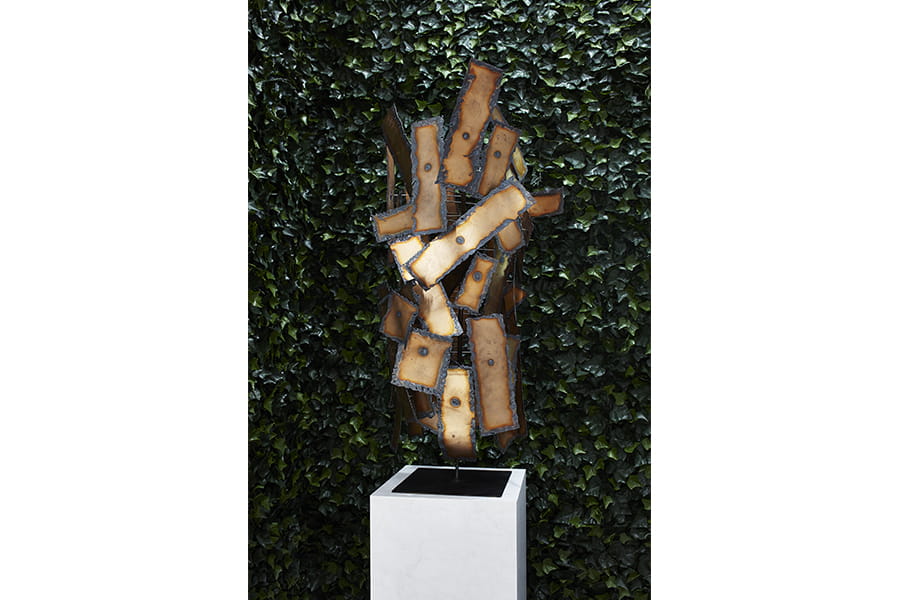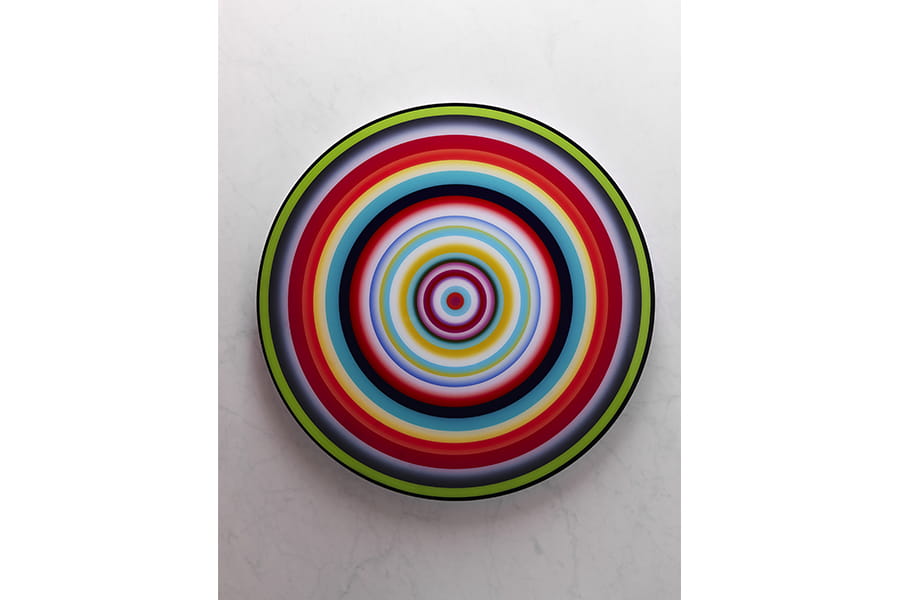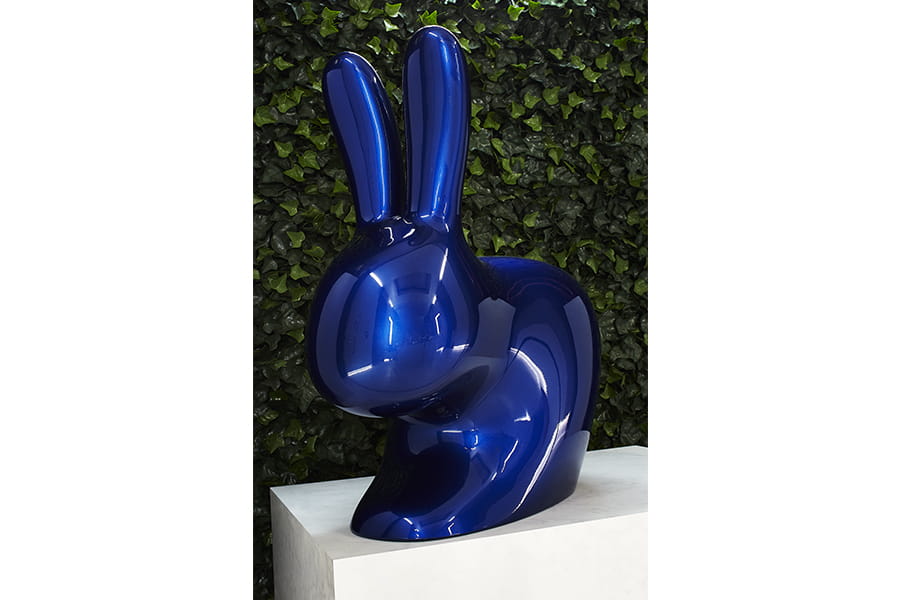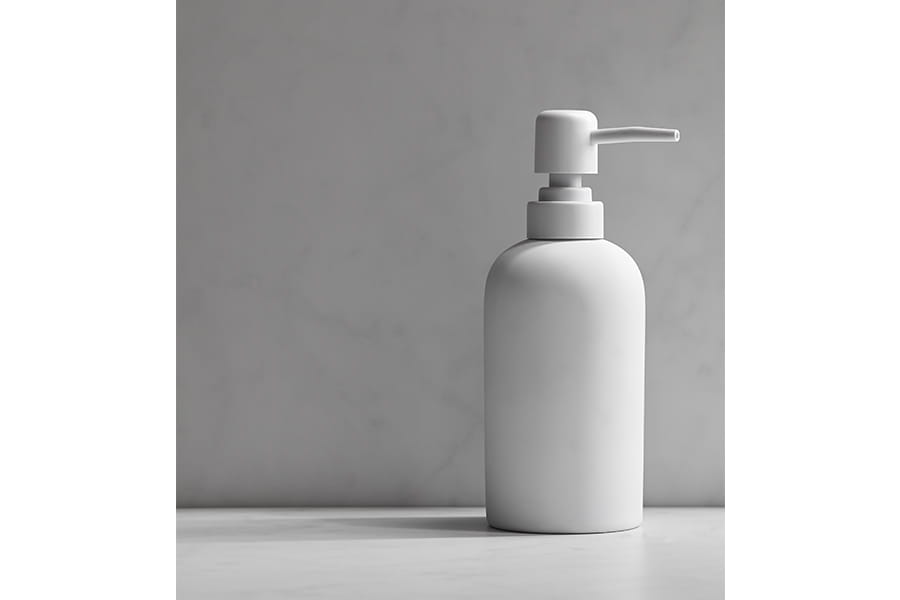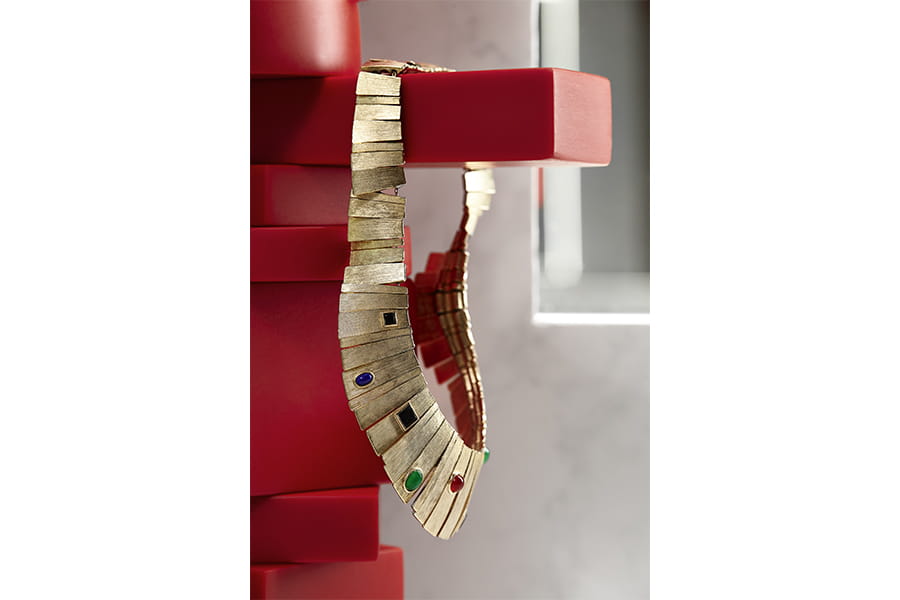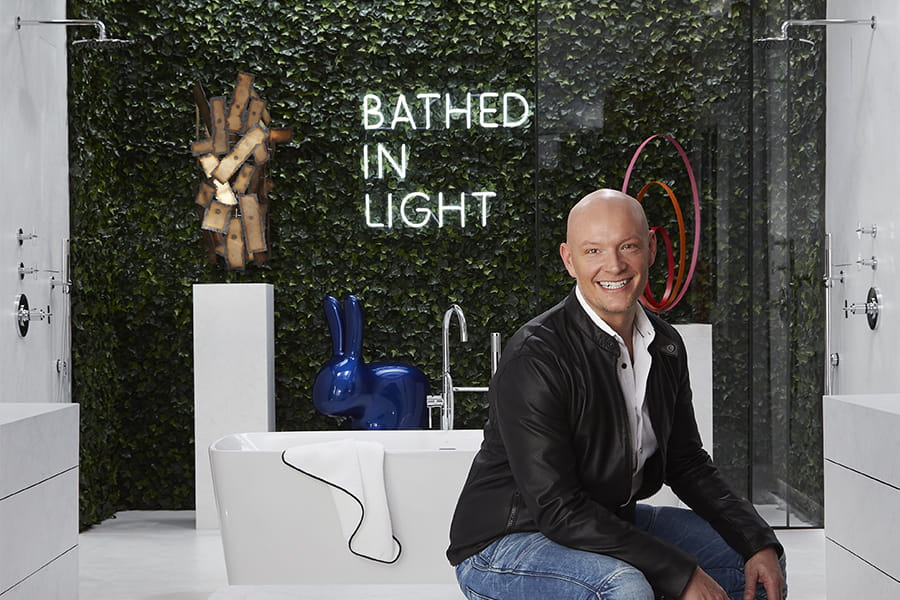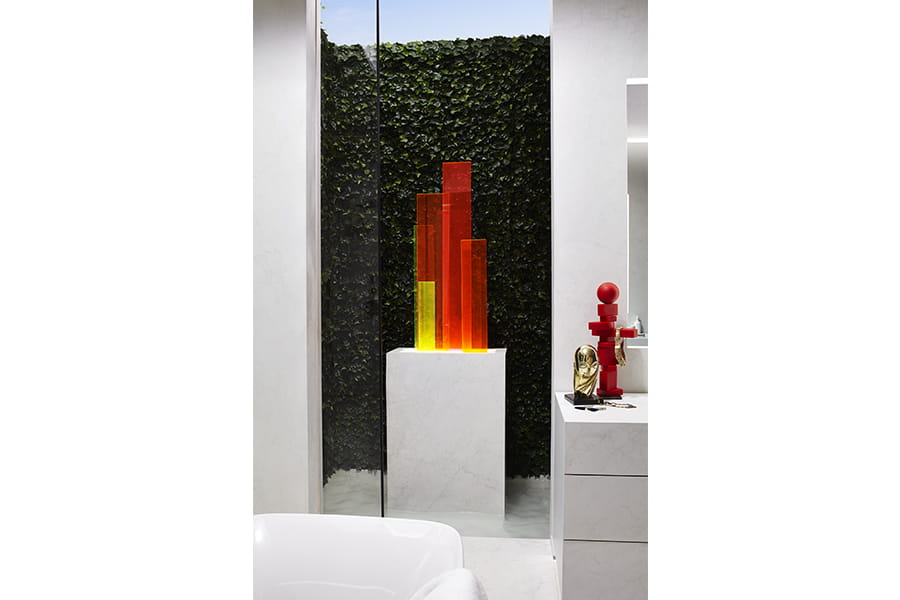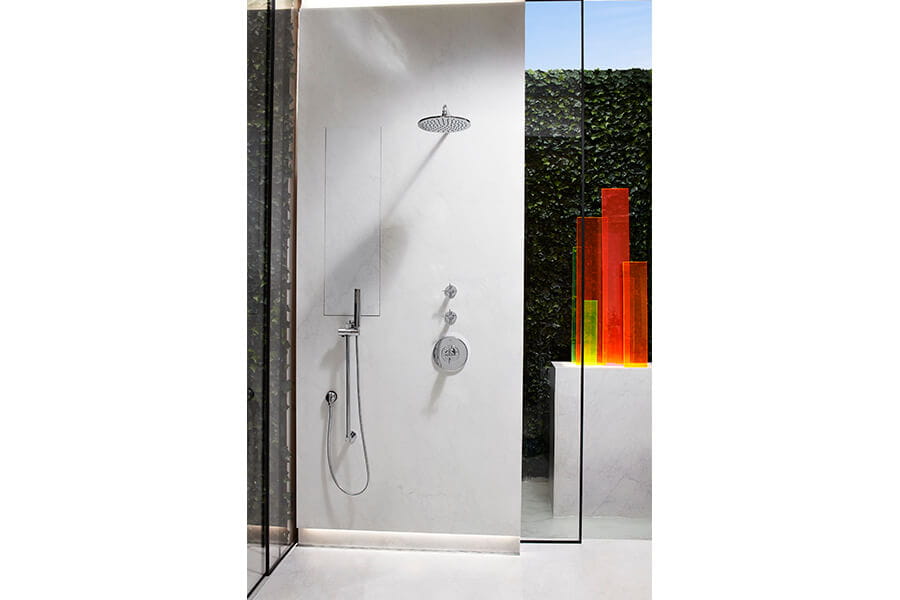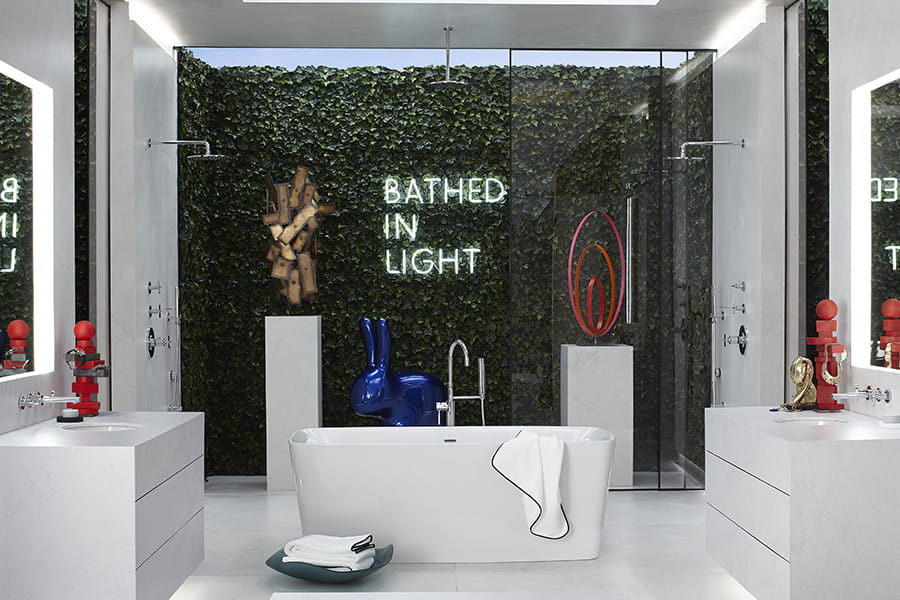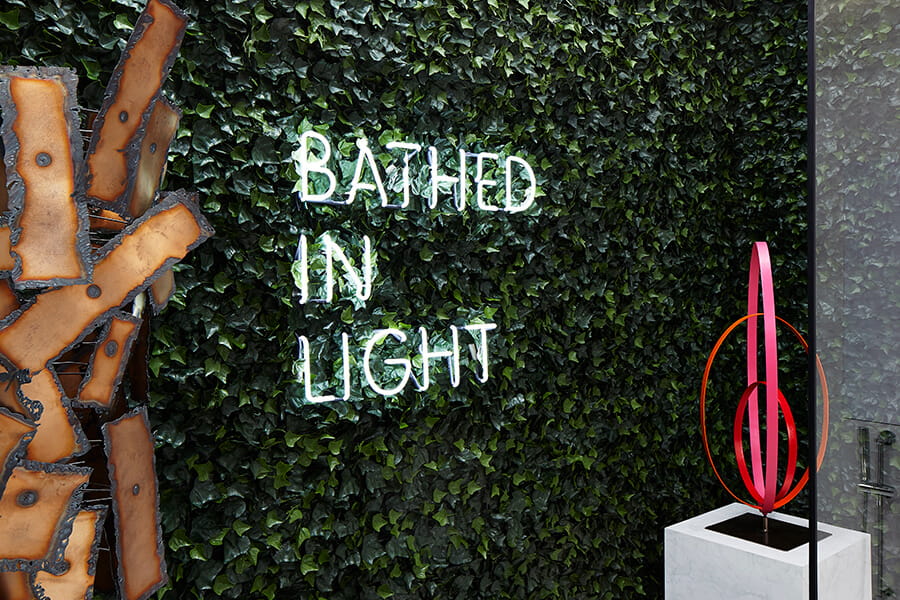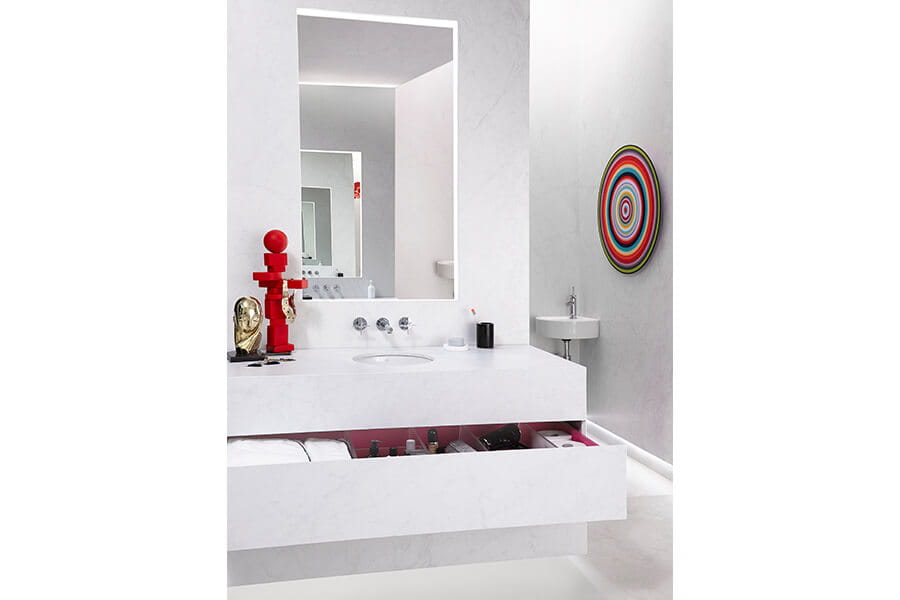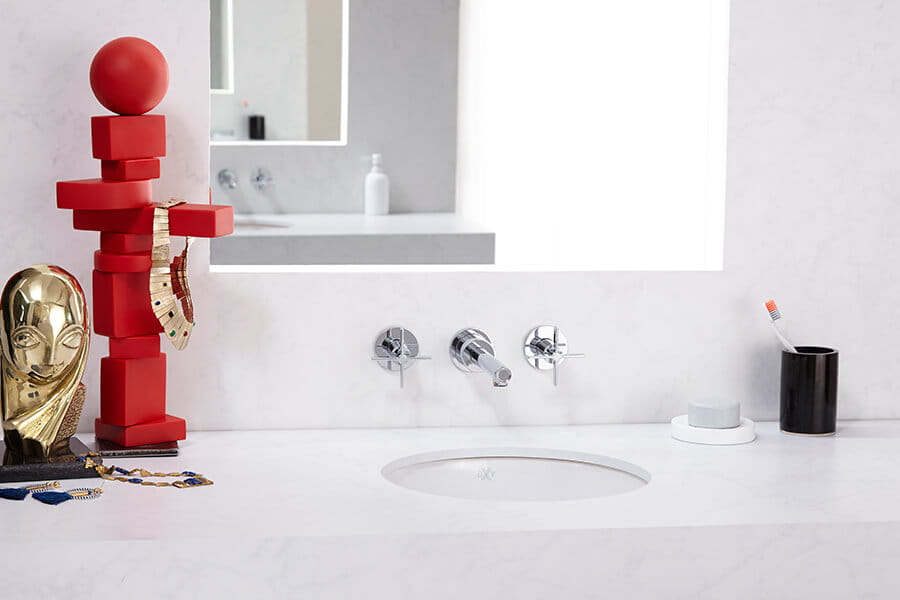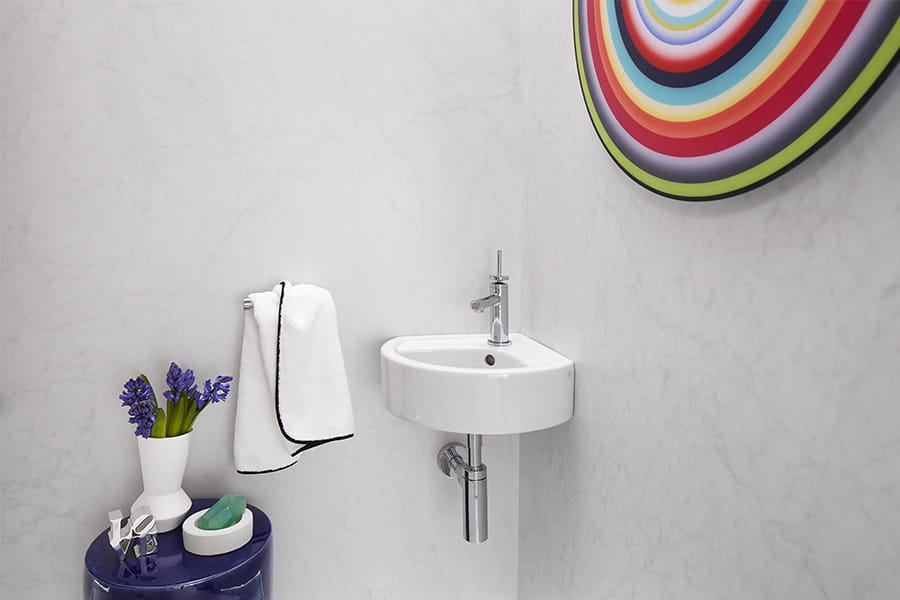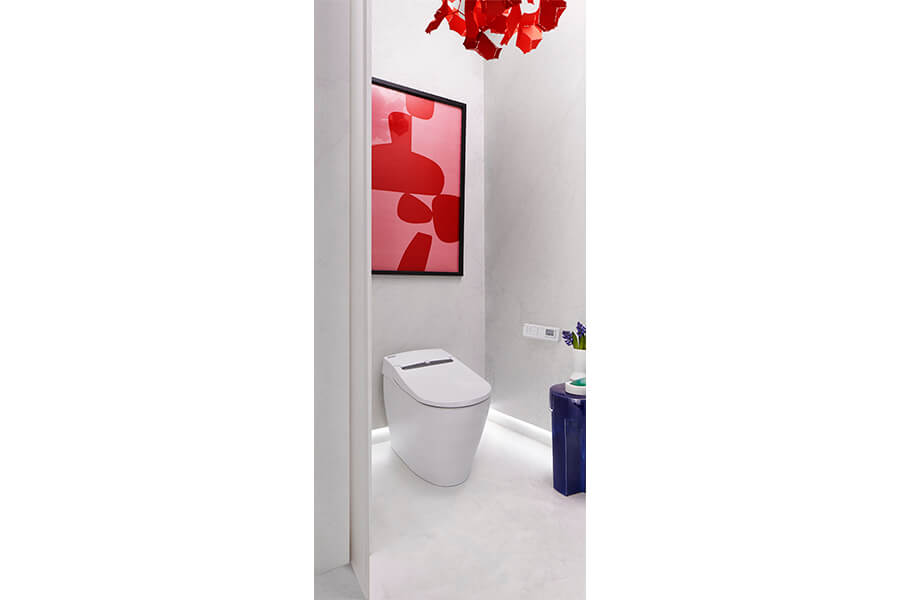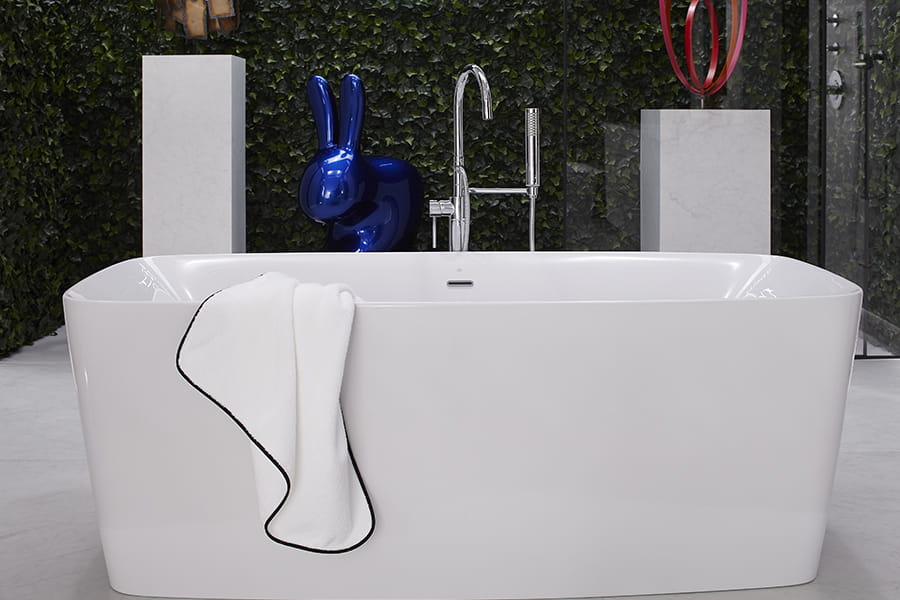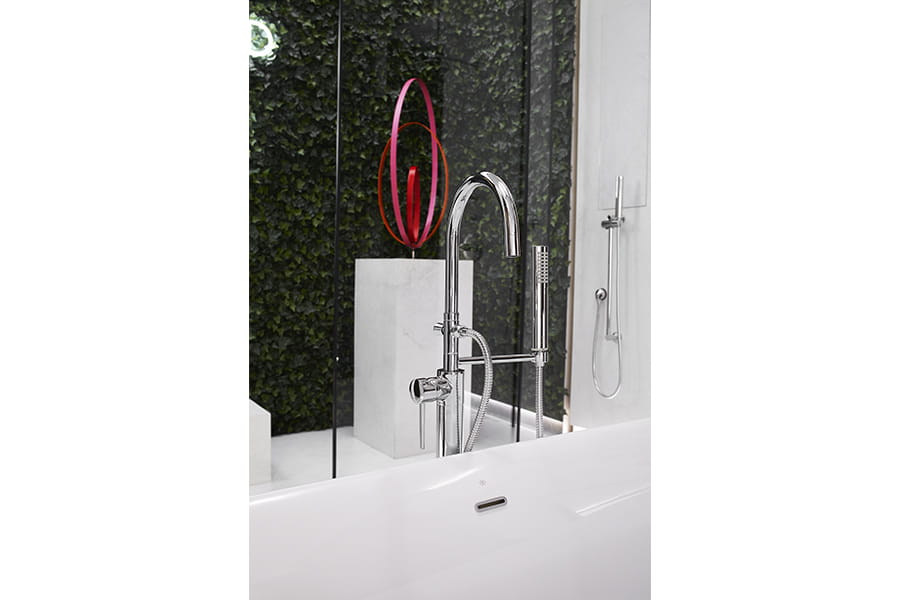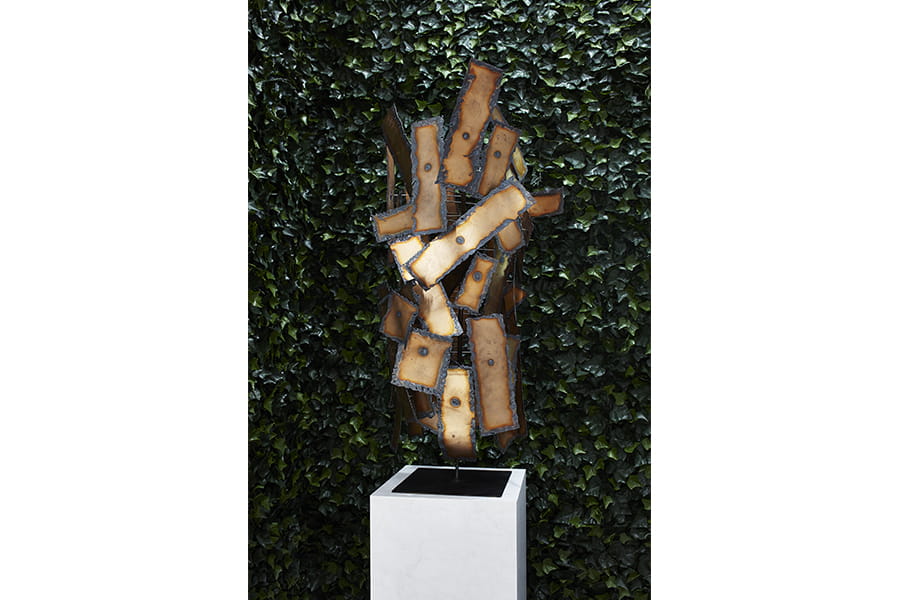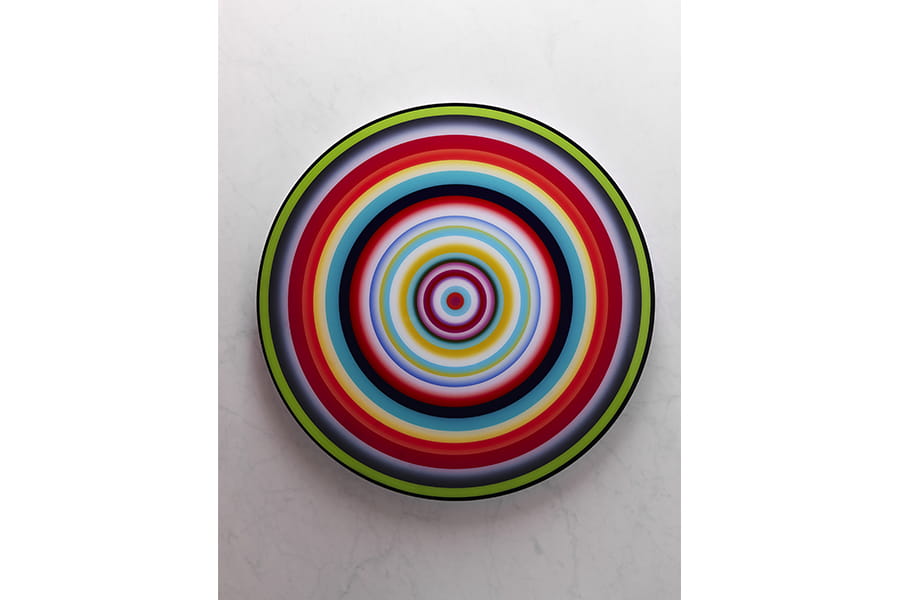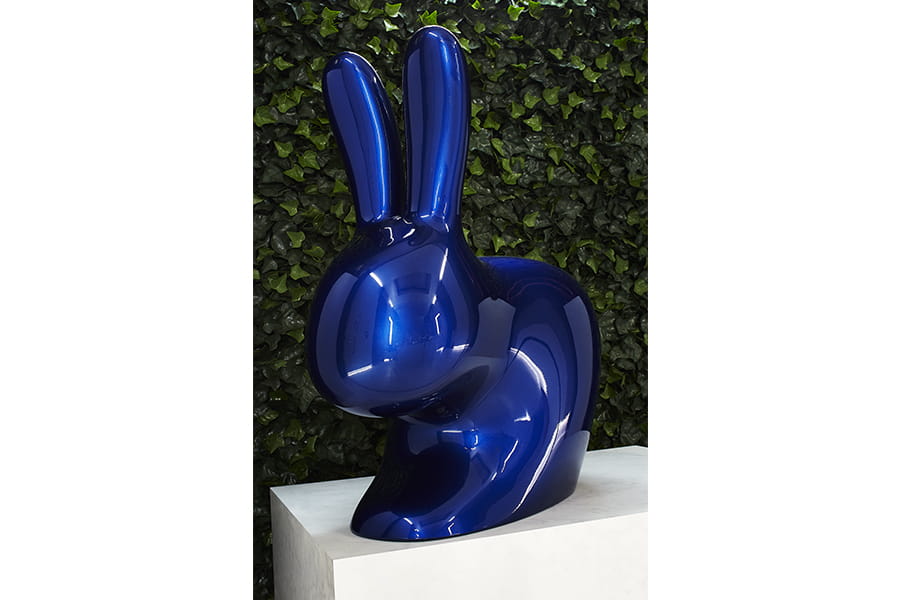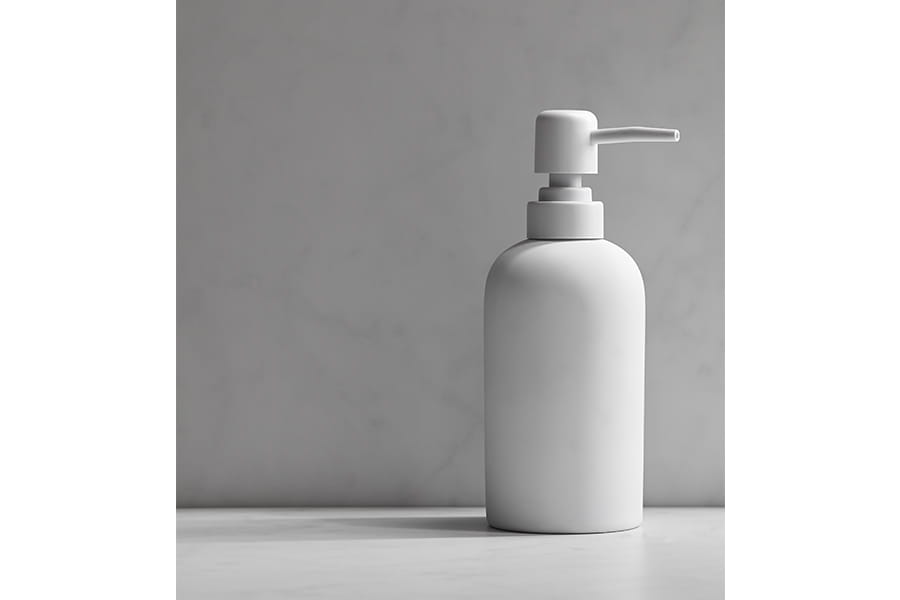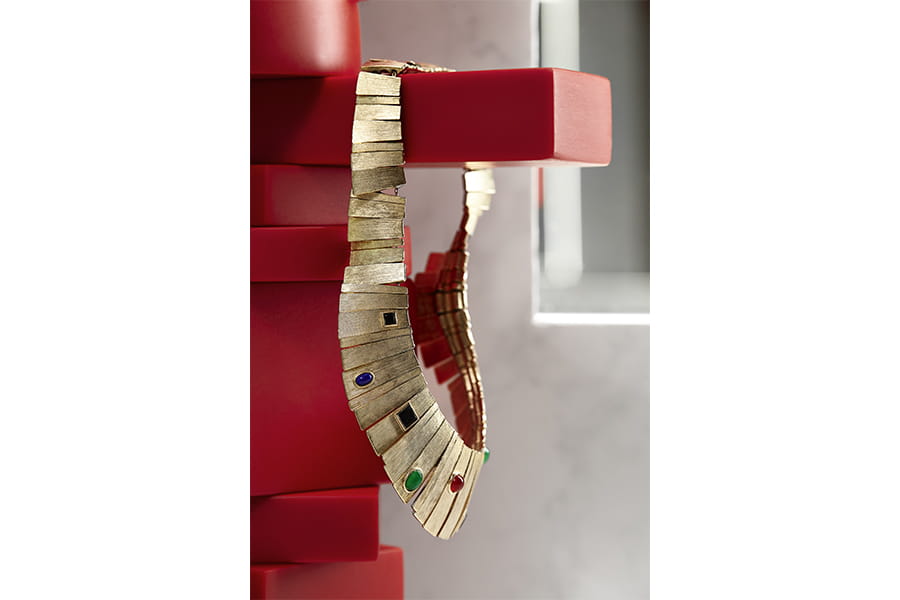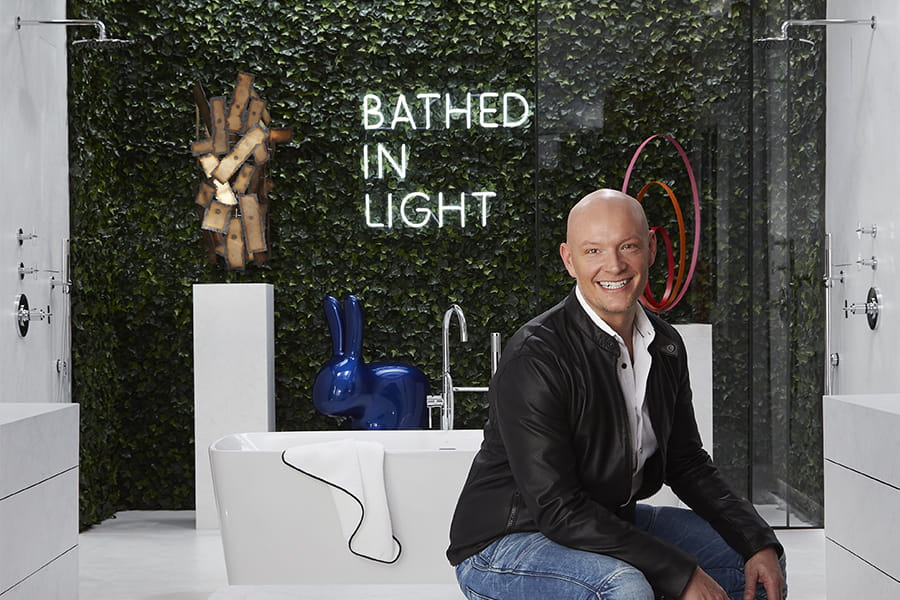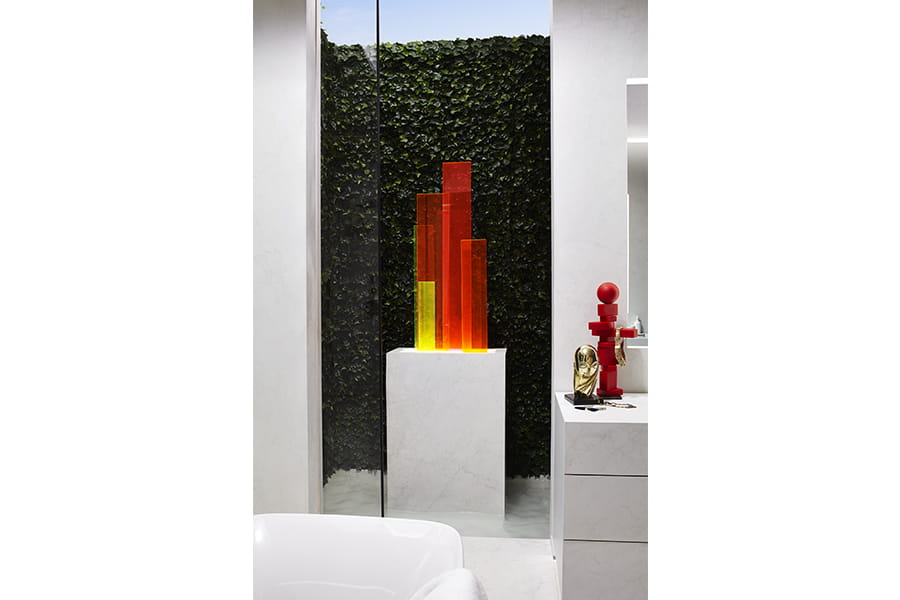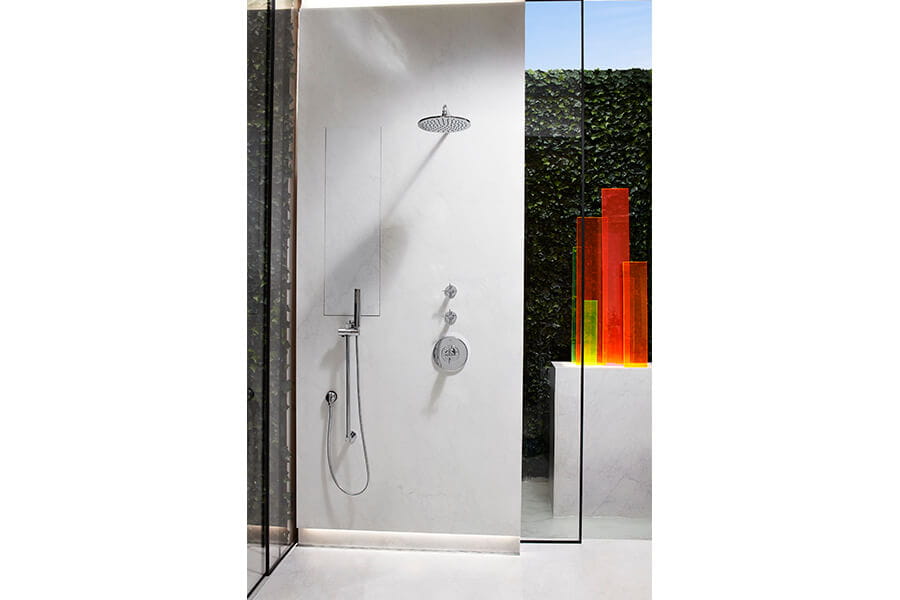 "You should live with art every day. Nothing's too precious in this room that it can't be used."
– Jonathan Legate
I wanted to create a gallery that someone can live in. A functional gallery that's beautiful yet casual, not uptight and stuffy.
The Modern Movement toyed with the idea that "anything can be art," says Jonathan. He takes it a step further and demonstrates how art can be anywhere, too. By incorporating a living wall of ivy and water pools into his bathing pavilion, Jonathan creates a fresh, airy and open feeling within an enclosed space, blurring the line between indoors and outdoors, between art and the everyday.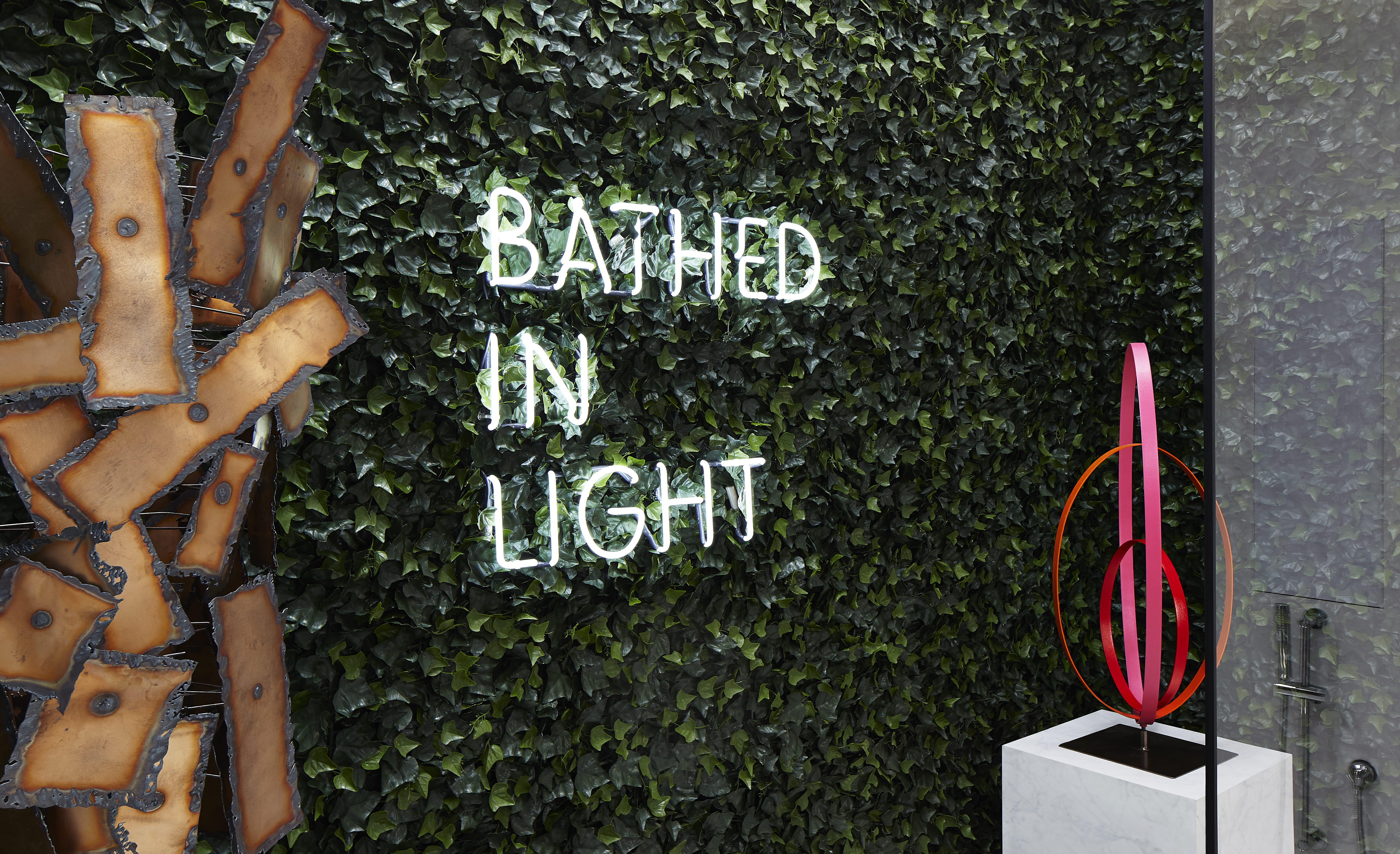 A vanity becomes a floating display space thanks to the restrained design of an under counter lavatory from the Pop Collection.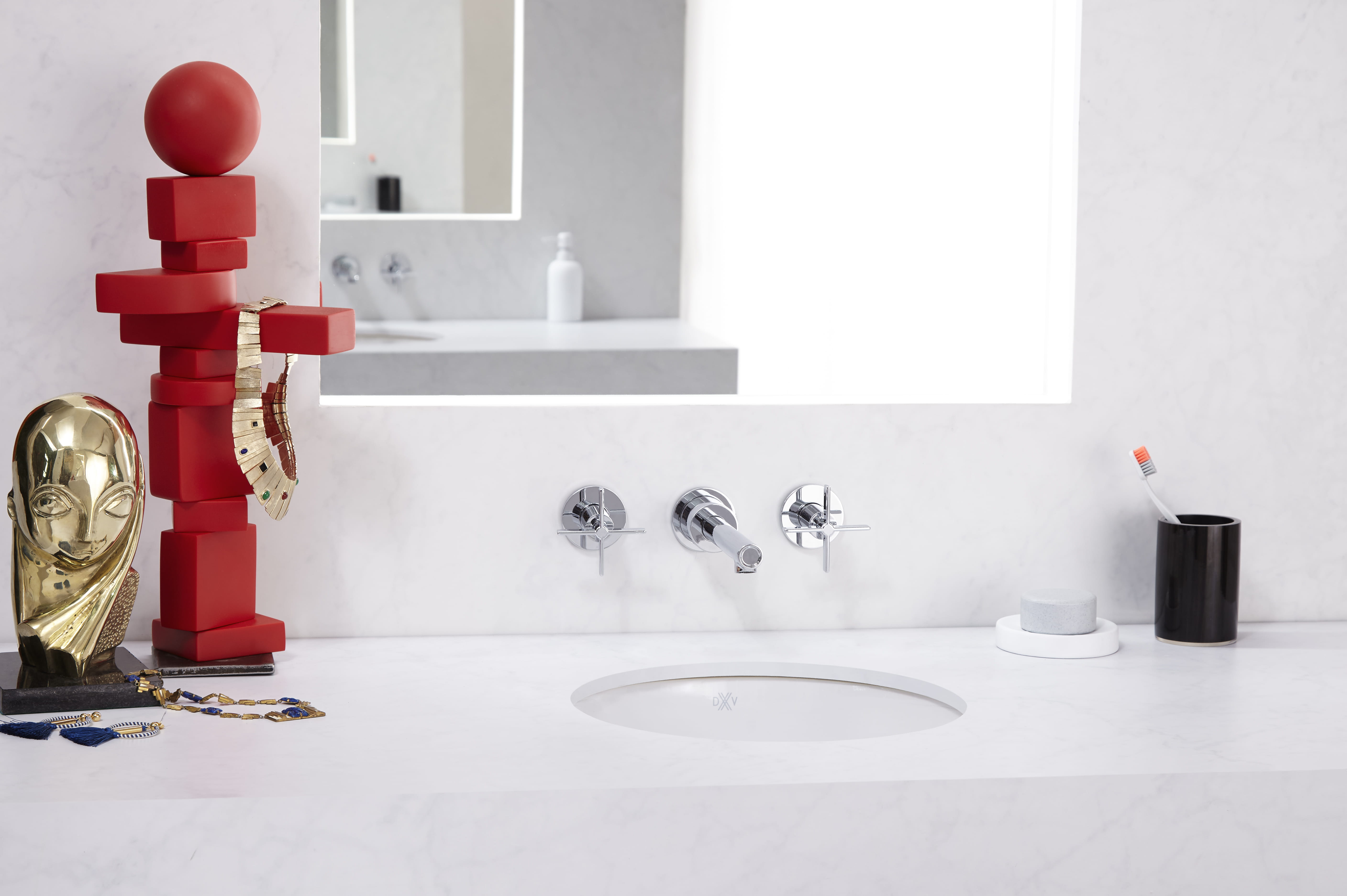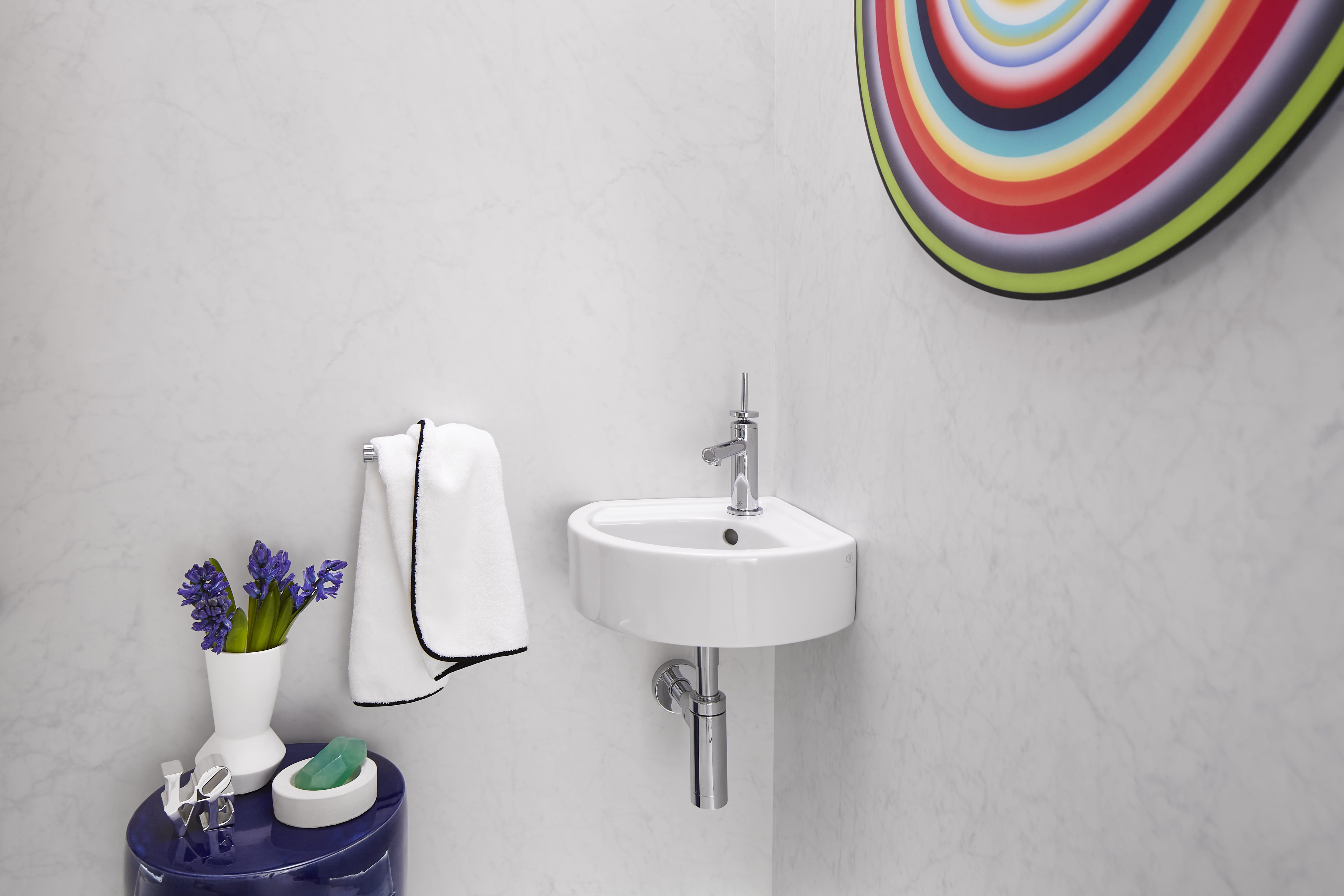 Jonathan employed the Percy Collection throughout the room because "it's beautiful without being bossy," an ideal minimalist trait. "My design philosophy is definitely to live with what you love," he states. And what's not to love in this garden of delights?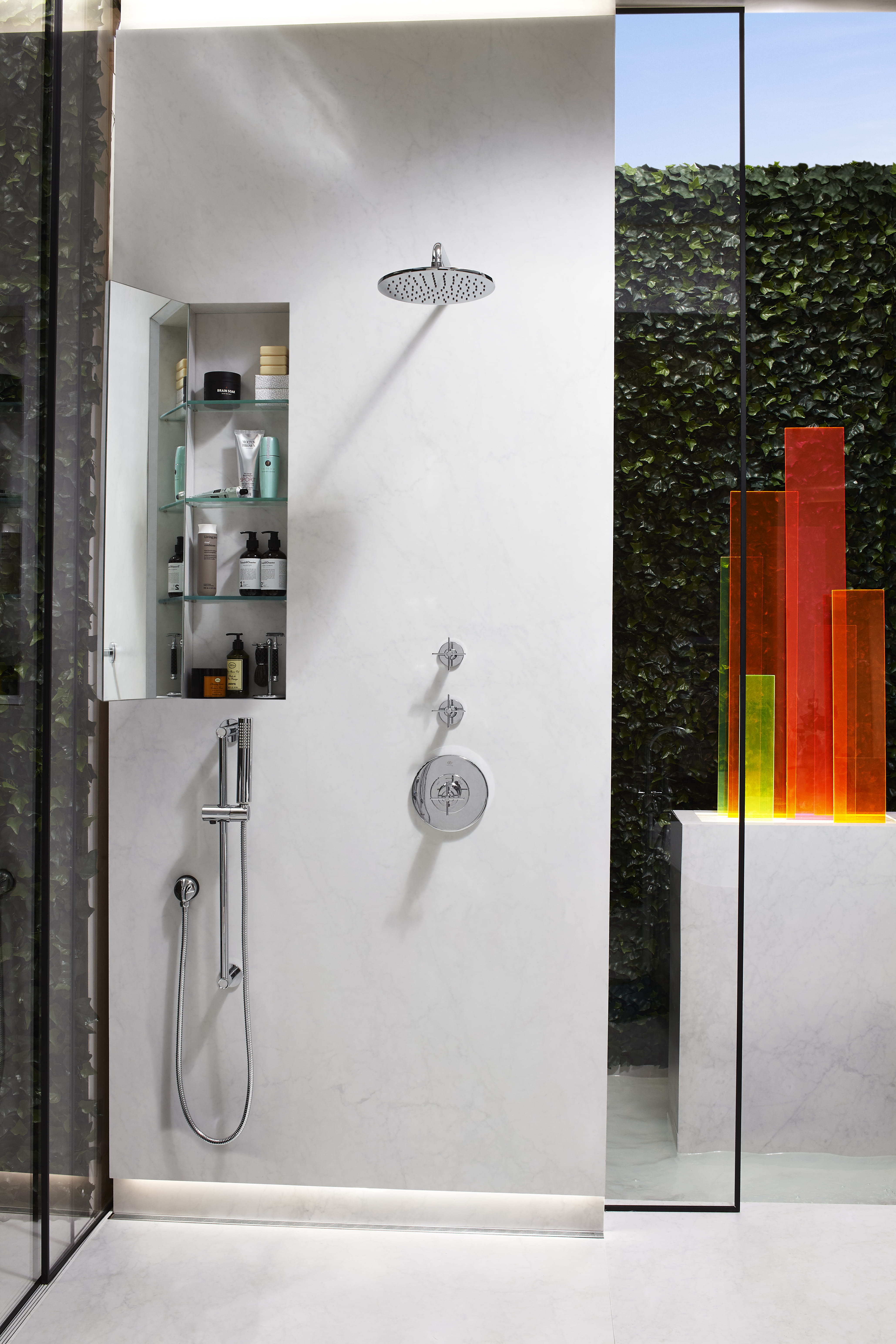 I believe that DXV is living with art. Every product is a piece of art—the faucet, the bathtub, they're all very sculptural and artistic in form. And every day should be lived with art.